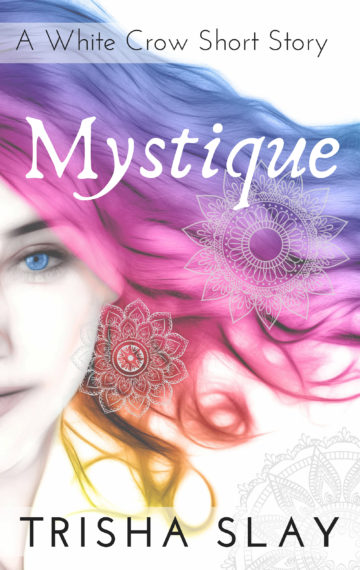 FREE (with subscription)
Publisher:

Lost Hollow Press

Available in:

Kindle, Generic eBook or PDF

ISBN:

978-1-947592-07-0
Request FREE Copy
A White Crow Short Story
Vera Birch is a former prosecuting attorney turned paranormal investigator. Vera specializes in cases with supernatural complications. Most of her clients are either talented spirit mediums in peril or deceased victims looking for justice from beyond the grave.
Until the day a dead woman demands Vera solve a murder that hasn't happened … yet.
EXCERPT:
"Ah," Vera smiled and relaxed, taking another sip of her coffee. "So, no doubt then. She's definitely the real deal."
"She'll make an excellent addition to your cracked menagerie." There was a twinge of bitterness in Emma's tone.
"Emma, I wish you wouldn't label yourself as cracked." 
"Save your buttery bits for this meeting. You're going to need them. And I'm going to be extremely put out if you don't secure this particular specimen. This one is real enough. In all the ways that matter. She'll keep her appointment with you today. She needs you more than you need her. No matter how outrageous she acts, this cracked bird needs us. Remember that."  
"Right. Anything else I should know?"
Another dramatic snort. "She calls herself Lorelei, but her stage name is Allura Mystique."
"Stage name?"
"Don't dwell on it," Emma snapped. "Just remember, whether she calls herself Lorelei or Allura, she is definitely a she."
"Good grief! What on earth does that mean?"